What Are
Dental Implants

?
Restoring your smile's function and beauty.
Tooth loss doesn't mean an end to your smile. Far from it!
While losing a tooth or multiple teeth can be devastating, Dr. Jennifer Pan offers your ideal tooth replacement option: Dental implants.
Implants are permanent and fixed restorations that look and feel natural, so you can enjoy a full smile once again.
Dental implants replace the tooth root to hold your restoration in place. We customize your replacement based on your needs, and this can include a natural-like crown, bridge, or denture.
If you're experiencing tooth loss for the first time or looking to replace old dentures, then dental implants in Wilmington, NC may be your solution.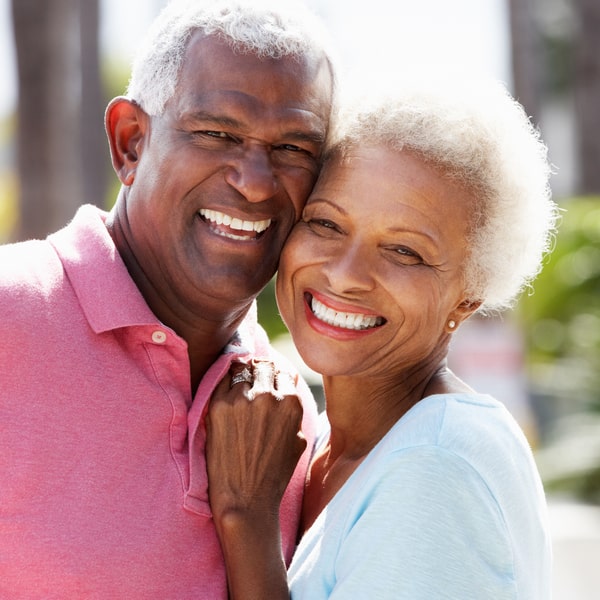 Don't Be Afraid

to Smile
Dental implants can give you your confidence back.
Your Wilmington prosthodontist combines cosmetic and restorative dentistry to give you a restoration you can trust to last. Here are some of the benefits of this innovative procedure.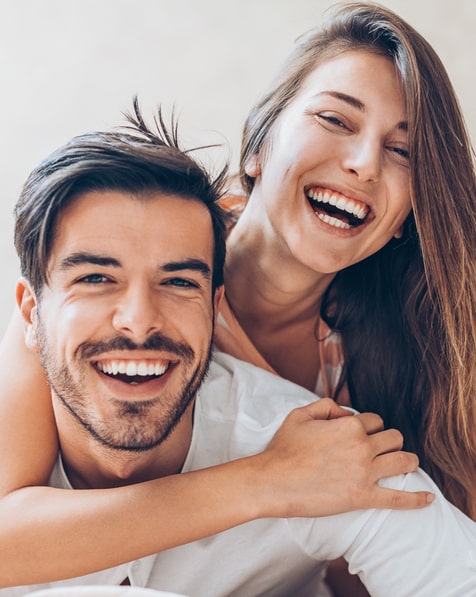 Natural-Looking
Implants restore your smile so you can feel confident.
While nobody will know you've had dental work, they'll definitely notice your renewed confidence. We customize your dental implants to your appearance so it blends seamlessly into your smile.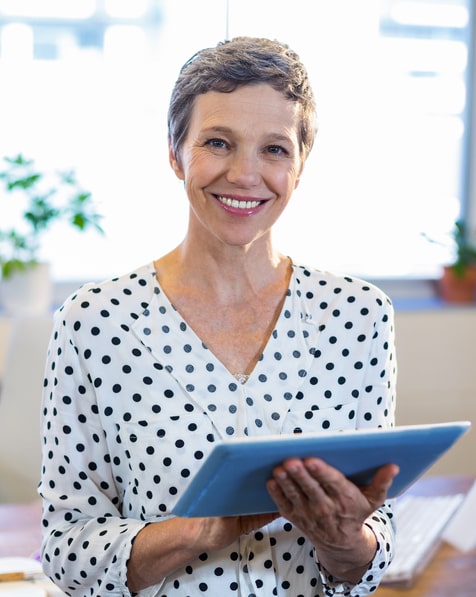 Fully Functional
Bite, chew, eat, laugh, smile, you can do it all!
Eat your favorite foods and chew normally with dental implants. These restorations mimic your natural tooth and are made of high-quality, durable materials.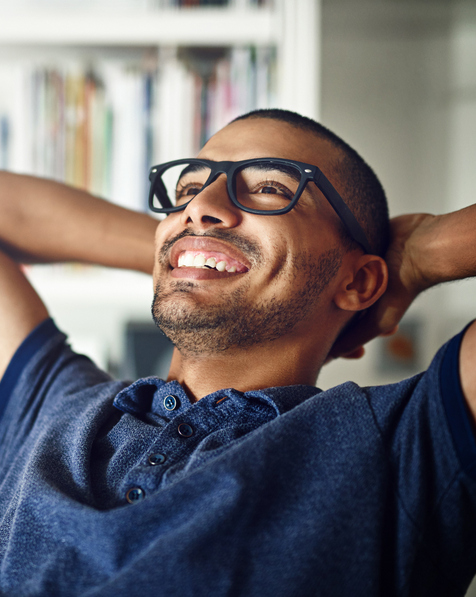 Permanently Fixed
Discover the right solution for your smile.
Never worry about slipping or sliding dentures or a broken bridge. Implants safely fuse with the jawbone to promote long-term oral health, beauty, and function.
How Can
Dr. Jennifer Pan Help

?
Get the beautiful smile you deserve.
You have a team of specialists in your corner! Our Wilmington prosthodontist works with your general dentist and oral surgeon to plan your treatment for the best results and a smooth process.
After the specialist (oral surgeon or periodontist) places the implant, Dr. Pan creates and attaches your custom restoration.
We work closely with you to give you what you're looking for, matching your new teeth in shape, size, and color for a natural look and feel.
Jennifer M. Pan, DMD Prosthodontist fabricates most restorations (crowns, bridges, all-on-4 implants, etc.) in-house for quality control. If needed, we partner with high-end dental labs as well.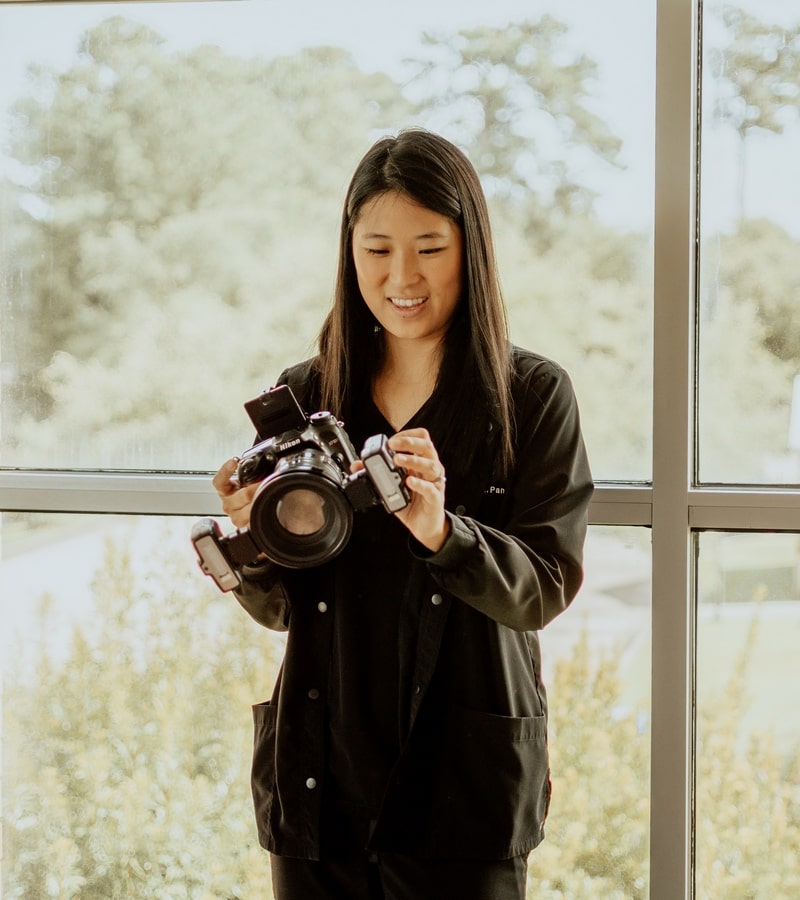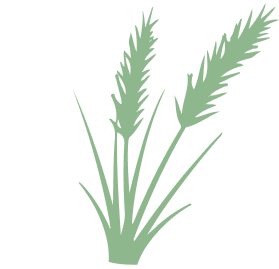 What They Say about Us
"My case wasn't an easy one as I underwent a major jaw reconstruction for a benign but destructive tumor. My surgery resulted in the loss of ten lower teeth which was quite devastating to me. I hated the way I looked and was extremely self-conscious. Dr. Pan was able to come up with an innovative plan for a lower partial plate that "snaps in place," and this has given me a new lease on life. I feel so much more confident about my appearance, and my smile has returned."
- Lisa D.
"What a wonderful dental office, from the receptionist and the dental assistant and Dr. Pan. She was so concerned about my dental health and spent so much time with me. I highly recommend this office."
- Tony A.
Implant

Options
We have the right solutions for you.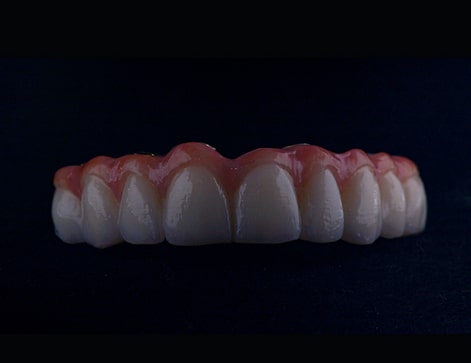 Replace All Your Teeth
An implant-retained denture restores all of your teeth or the majority in the upper or lower arch. Regular dentures can slide or fall out, but implant-supported ones stay securely in place using four dental implants on each arch.
Whether you need new dentures or have a lot of missing teeth, this solution may be for you. Get your full smile, confidence, and function back with implant-supported dentures in Wilmington, NC.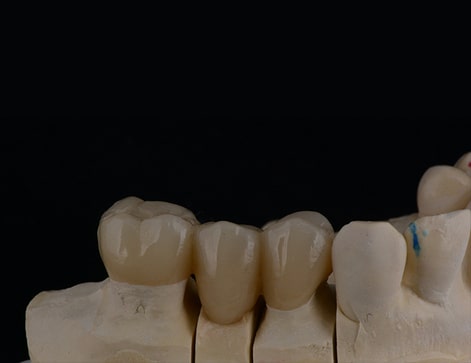 Replace Multiple Teeth
An implant-supported bridge replaces several teeth adjacent to one another. Traditional ones "bridge the gap" and are held by crowns attached to adjoining teeth, but this treatment uses crowns attached to implants.
When you have several missing teeth in a row, then an implant-supported bridge may be the answer. We can securely replace multiple missing teeth at once.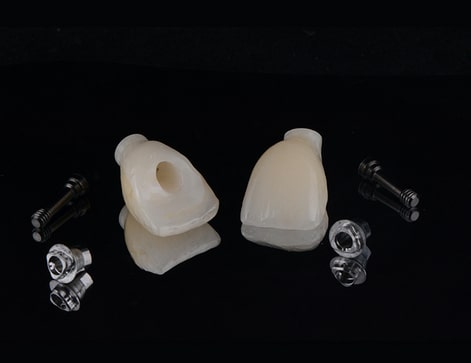 Replace a Single Tooth
A single dental implant replaces one missing tooth with a post and crown. Unlike traditional restorations in the past, this procedure replaces the entire tooth from top to bottom (crown to root).
If you're missing a single tooth or have multiple missing teeth not adjacent to each other, then single dental implants may be for you.
Schedule Your Visit
Your Wilmington, NC dentist specializes in restorations and replacements to give you a beautiful, functional smile. Begin with a stress-free consultation to learn about your options.
Referring Dentists
We'll work with you to create a seamless treatment plan for your patient. Please contact us for advanced cosmetic or restorative care in New Hanover County, North Carolina.